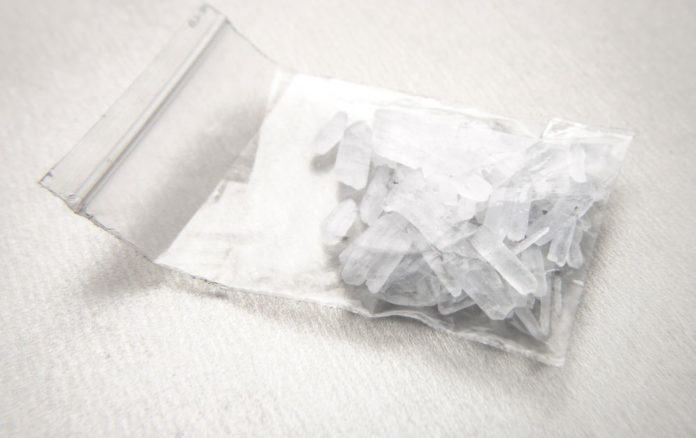 Alaskan drug treatment centers in Anchorage have been working toward helping people recover from methamphetamine and opioid addiction. Meth has plagued Alaska since the early 2000's, and while Meth labs have disappeared slowly throughout over time, the drug has remained an issue. Suppliers have simply adapted while demand did not go down.
The Narcotic Drug Treatment Center (NDCT), established in 1974, is one of the facilities featuring drug treatment programs to support people battling to overcome meth addiction in Anchorage. It is a not-for-profit organization with goals of helping people overcome their dependencies on drugs. Their aim is to enforce a treatment philosophy that focuses on a patient's eagerness to obtain help for their substance use disorder.
Clinical director at NDCT Ron Greene said that there is as much methamphetamine use in the clinic as there is opioid use. In addition, he claims to have predicted the current heroin crisis in 2003, while also recognizing that people began choosing heroin and meth over prescription pills in the years that followed. He estimates that 60 to 70 percent of the people going through opioid addiction treatment in Anchorage could also have meth in their body.
Greene noted that his team detected a variety drugs being used by patients, which was akin to what other states in the country were experiencing.
Due to meth being more powerful than similar substances, public health issues associated with the drug use are increasing in Alaska. In 2016, there were 65 overdoses directly related to meth. 53 resulted in death. This is in comparison to 34 meth-related overdoses and 26 deaths  in 2015, according to a report by Alaska's Division of Public Health. The report also stressed that the majority of intakes due to meth at the emergency department were for people between the ages of 25 and 29. This represents 27 percent of meth-related overdoses in Anchorage. It was reported that 25 percent of meth-related overdoses involved alcohol, as well.
Meth is being produced in houses, apartments and vehicles instead of a traditional lab. Consequentially, it is cheaper than ever. Federal legislation has made it more difficult to create meth in the U.S. in 2016, so suppliers responded by moving it out of the country.
According to a conclusion by the Department of Justice and Department of Enforcement (DEA), a notable amount of the meth distributed in the U.S. comes from drug cartels in Mexico. The report indicated that the highest availability of meth was in the Northwest of the U.S., with an availability rate of 79 percent, and the DEA claims that the U.S. is filled with potent and cheap meth.
Lieutenant at the Anchorage Police Department Jack Carson emphasized that local meth distributions are less frequent because it is more cost effective to buy the product from Mexico than to search for the ingredients to make it in Alaska. He stated that meth is arriving in significant quantities across the border through the mailing system and being dispersed from that point on.
The cost of meth and heroin on the streets of Anchorage is more than in cities in continental America. The price increases when the drugs are transported to smaller towns and cities.
Law enforcement agencies also stressed that meth quantities have increased over the years. It is not unusual to see large packages of meth trafficked into Alaska.
According to the 2017 National Directory of Drug and Alcohol Abuse Treatment Facilities, there are more than 25 facilities with drug addiction programs in Anchorage. All of those drug treatment programs are working to fight the drug epidemic in the city and the state and help people overcome their addictions to meth and other illicit substances.