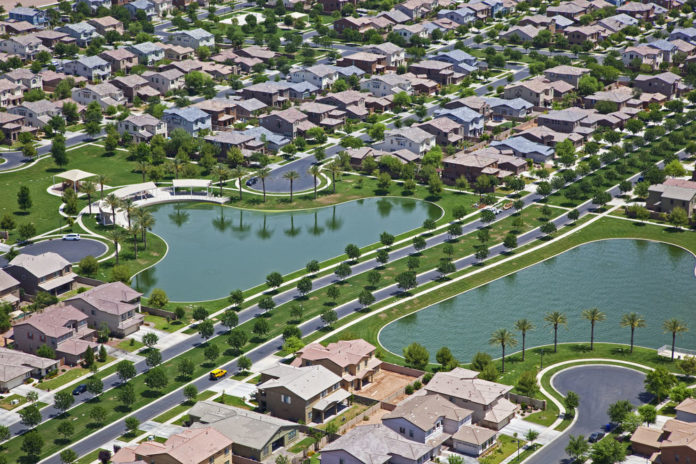 A new drug and alcohol treatment center has recently acquired their license to open the facility in Mesa, Arizona's Maricopa County, Footprints to Recovery. They are affiliated with medical professionals, law enforcement and members of the community to deliver better substance abuse treatment for the people of Arizona.
Originally founded in Chicago in 2013, Footprints to Recovery has since opened locations in three other states. The Mesa location will become their fourth drug and alcohol treatment center and will be open 24 hours a day.
The facility is located in Mesa, 20 miles east of Phoenix. It is approximately 12,000 square feet with over two dozen beds in private and semi-private rooms, round-the-clock medical care, transportation at any time of day, one-on-one counseling with a licensed therapist, an attentive medical staff and a focus on behavioral health and mental stability. Every treatment plan is individually designed based on a patient's needs. It offers medical detox and alternative forms of treatment ranging from yoga, acupuncture and chiropractic services.
Footprints has already started accepting patients last week but will have its official grand opening on June 13.
The chief marketing officer at Footprints to Recovery, Elliot Wolbrom, explained the process of selecting a location for a new center and which markets to target.
"Our world-class clinicians study our clientele and seek out markets and locations where their advanced expertise would most benefit (and speak to) those in need," he said. "Additionally, we look at national, state and local substance abuse and overdose data in an effort to bring our clinical expertise to a particular area where our care can be most impactful."
Wolbrom discussed some of the issues plaguing Arizona.
Between June 15, 2017 and January 11, 2018 there were 3,114 reported drug related overdoses in Maricopa County, according to a report from the Arizona Governor's Office. The report also enlisted a plan to prevent drug overdoses in the future.
The Arizona Department of Health was directed to pinpoint ways that they could stop prescription opioid abuse with proper prescribing practices, create rules to teach healthcare providers how to prescribe responsibly, extend treatment access and reverse overdoses through the use of naloxone.
The Arizona Department of Health has an 'all hands-on-deck' approach to confronting the opioid epidemic affecting Arizona.
"A report by the Arizona Department of Health Services found that there was a three-time increase in heroin-related deaths since 2012 and a whopping 74 percent increase in opioid-related death since 2012. There's a problem in Arizona and we want to be part of the solution" he said.
Wolbrom emphasized that detox is one of their primary focuses and to provide a safe, clean, medically advanced and therapeutic environment for their clients to become well enough to achieve long-term recovery. He also highlighted the goals for this drug and alcohol treatment center. "Our goals remain the same regardless of level of care and regardless of location," Wolbrom said. "Our objective, under the powerful leadership of our CEO, Hirsch Chinn, is simple: positively impact the crippling substance abuse statistics in the country, especially for those that are 18-35, by creating a movement where we place world-class clinical care and an outstanding client experience from start to finish."
"We've been operational for just one week and have been privileged to provide completed detox treatment to nearly a dozen clients with more currently being treated and new clients being admitted," he said.
Wolbrom has stated that the location will be the largest and most updated drug and alcohol treatment in Mesa and that there are plans for further expansion down the line.
"Footprints to Recovery continues its national expansion and we will soon be opening new treatment centers with multiple levels of care in Colorado, Massachusetts and elsewhere," he concluded.