You might think you know cranky. You might think you know someone really, really cranky. You may even think you are a bona fide afficianado of all that is surly. But Steven Joseph is here to teach you what it means to be a true, professional cranky person.
Joseph actually started his foray into the exploration of crankiness with a children's novel, the Mom's Choice Award-winning The Last Surviving Dinosaur: TheTyrantoCrankaTsuris. Now Joseph is here to tell the adults a thing or two about being cranky as well.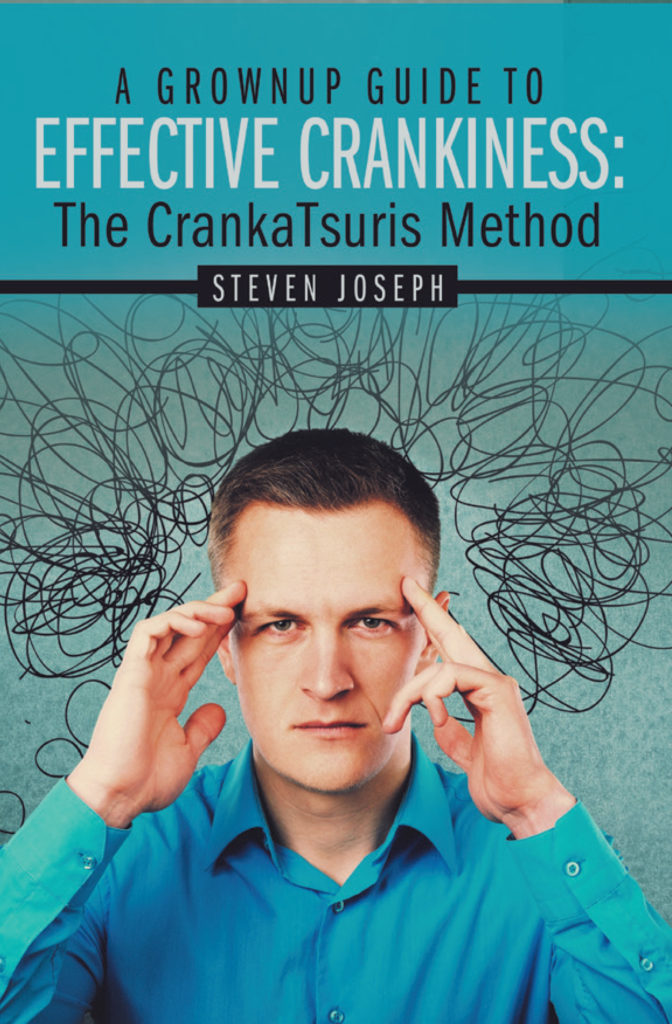 The Crankatsuris Method is simultaneously a book about how to acknowledge and cope with stress as well as a tongue-in-cheek exploratory of the modern family and life dynamics. Joseph focuses on what he identifies as tsuris, a Yiddish word for problems.
As Joseph is quick to explain, a tsuris isn't your run-of-the-mill problem like sleeping through an alarm clock. A true tsuris is a problem with real-world consequences that can cause considerable trouble in our relationships if not handled properly.
While even the title of the book is meant to be light-hearted, make no mistake that the subject matter at hand is quite serious. The true gift of Joseph's craftsmanship is to find a way to make light of such tremendously serious problems. That humorous touch is what allows readers to open up and identify with their own problems and seek productive solutions.
Intrinsic to Joseph's writing is a heartfelt and sincere commitment to family. This invariably informs his curious brand of psychoanalysis. At the end of the day, to Joseph, nothing is more important than strengthening family ties and avoiding the collateral fallout of our own crankiness.
Being cranky, to Joseph, is a natural product of the stressors life throws at us. As a relief to many, Joseph reminds us that our cranky reaction to a problem, a tsuris, is natural and okay. Instead of denying the validity of our feelings, Joseph guides readers to embrace their right to their crankiness while helping them develop the skills to protect loved ones from being the victims of that anger and finding productive ways to address our issues.
Joseph heavily draws upon his own Jewish upbringing when presenting his near allegorical prose regarding the many faces of crankiness. With strong imagery, you're invited into the daily life of a Jewish American family, experiencing their, at times, hilarious navigation of life's common problems.
At times, it can be difficult to define what exactly The Crankatsuris Method is. Yet, that is part of its power and charm. If you thought psychology and self-help books needed to be dry, clinical treatise on the human condition – Joseph will dispel you of this notion quickly.
The Crankatsuris Method explores the common problems life throws at us, in usefully broad categories, so that we might examine each in turn and learn the constructive way out of whatever morass life has placed us in.
If one word could define this book more than anything, it would be humanism. With an unflinching insight, Joseph faces head-on the struggles of his existence, never losing his innate sense of humor. In that way, Joseph's gift is a book about embracing what makes us human, all of our failings, all of our aspirations, and the innate sense of good and need for togetherness that is our most redeeming quality. Order on Amazon now.