It can be pretty tricky to determine when an NFT project is worth all it's hyped up to be. If you've collected anything in the real world, whether it be sneakers, cards, or any kind of memorabilia, then you will not be surprised that hype trains exist even in digital collections.
Many collectors and investors will find themselves making bad deals based on the following fads. This happens in stocks, NFTs, and pretty much anything that can be traded. So how can you tell if an NFT project is worth the money and not all hype?
Well, one way is to ask pros like Click Clone Cash. Click Clone Cash are NFT experts specializing in reviewing projects in the market and offering tips and advice to their readers.
They agreed to do an interview with us and give us an inside scoop of their favorite NFTs that are dropping or have dropped recently.
All right, what do you think one of the most popular NFT projects will be in 2022, and why?
We're really looking forward to VeeFriends and expect them to do exceptionally well. After the success of Series 1, we have no donuts about Series 2. VeeFriends is so popular because it has two important things going for it.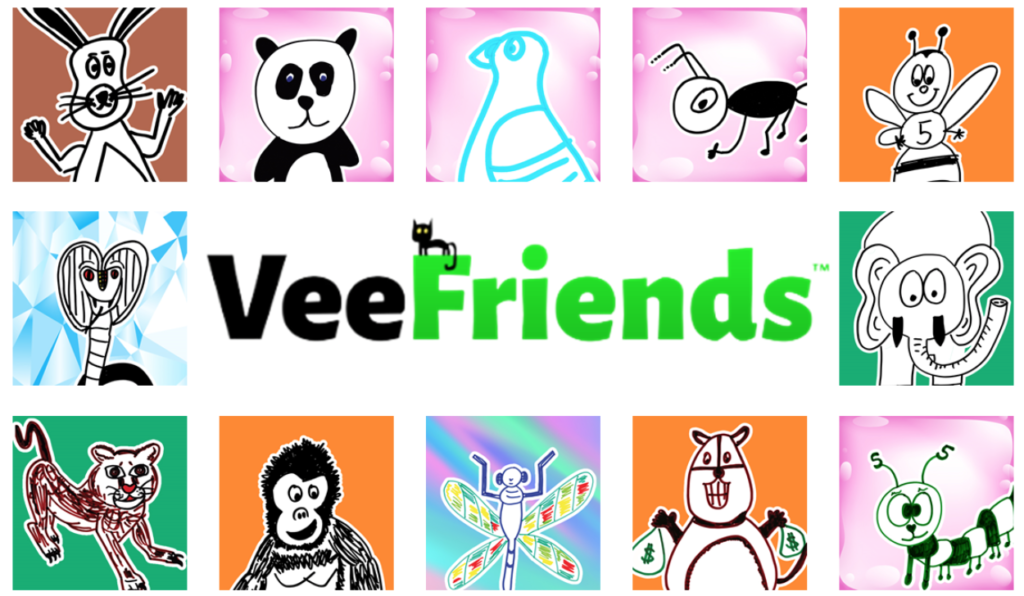 First of all, the artwork is unique and lovely. The art reminds me of some kind of alternate dimension Pokemon cards, which I'm sure attracts a lot of people. Where VeeFriends really shines, however, is that each NFT is also a ticket to a superconference. So each token actually serves a purpose beyond its art.
Oh, cards have always been popular. Are there any other projects that focus on things people collect in the real world?
Sure, there's autograph.io, which is a project focused on autographs. The project was actually co-founded by Tom Brady and had NFTs that focus on the signatures and artwork of professional athletes.
It has NFTs based on Tom Brady, Tiger Woods, Gronk, and even Tony Hawk. It goes beyond just athletes, even drops featuring The Weeknd, such as a signed Magazine.
Are there any projects you have a personal interest in?
There are numerous indicators to predict if an NFT project will take off or not. For example, Women Rise is a project that we at Click Clone Cash love and wish all of the success in the world for. It is a collection of 10,000 randomly generated NFTs showcasing women of all ethnicities.
Its focus is to represent as many women as possible all over the world and bring them together. They have already sold out, but we are hoping for another project very soon. 
I've seen some crazy art when browsing NFTs on google images. Are there any projects that can give me a fix for whacky or weird?
There are numerous NFT projects we are watching this year. The NFT experts at Click Clone Cash think you'd love Cryptoon Goonz. Cryptoon Goonzs is a project with artwork that features a creepy Mickey Mouse Esque character sporting everything from hockey masks to whips.
The project has 6969 randomly generated NFTs, so every single one of them is unique and ranges from funny to creepy. There's definitely a market for the project, and the creators seem very dedicated, so we expect to see great results. 
Are there any overall projects beyond just drops that you're watching?
Decentraland has been making waves and pushing boundaries for a while now. We can't wait to see where it goes this year. We think the developers are true innovators in the NFT world, so it's very exciting, to say the least. 
Decentraland is pretty much a digital world, where everything is based on NFTs and being unique. It's the future.
Read Next: 

The 15 Most Expensive NFT Art Pieces Ever Sold
If you thought NFTs were just a craze, think again. More than 509,000 NFT artworks were sold in March 2021 alone, totaling more than $85 million in sales. It's kind of a big deal. Continue Reading For The Full Article