How unknown family ghosts became a springboard for writing books.
In 2016, my husband and I began a quest to discover his biological roots. We had no idea what facts we would find or that the information would become the basis for three historical novels. Our challenge was to search for the answer to a well-kept family secret. Who gave birth to my husband's father, Ray Morriss? Why in 1913 at the age of four was he given up for adoption? People warned us that there might be skeletons in the closet. Did we really want to find out the true story? Despite the well-intended warnings, we continued our query and ventured forward.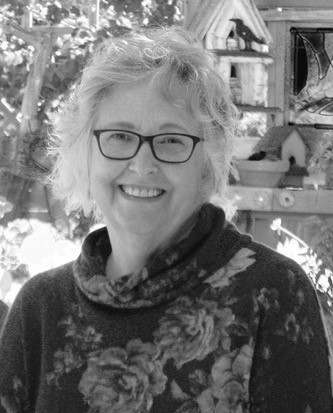 We took an academic approach and began our research. The only recorded information we had was a single page adoption document and a postcard adoption announcement. These two items survived in old, family records for over a hundred years. We learned on the adoption document that Richard Roy Woodrome (Ray's birth name) was adopted through the Children's Protestant Home in the city of Springfield, Missouri. The document stated that the child was given up by his mother (her name not disclosed) at the age of four. We then searched for birth records. In Missouri in 1909, the year of his birth, birth certificates were not issued by state or local governments. Birth records were attached to property deeds or kept in church records. We found no evidence of Ray's birth. He died at the age of forty-eight not knowing his roots.
We eventually contacted the Ozark Genealogy Society of Springfield and they assigned senior genealogist, Paul Barker, to the case. He, with the help of research librarian, Renee Glass from the Springfield-Greene County Library, began to methodically uncover the story. Paul worked hard and long at our behest. The unfolding story of Ray's natural parents was not only interesting, but compelling and tragic. The facts we learned primarily through newspaper sources and county court documents provided us with a time line from which I could work a narrative. My first book, Finding Grace, is the telling of this incredible, true story which included a popular Methodist minister, Alonzo Woodrome, a ne'er-do-well preacher's son, and a lost and alone young woman suffering through an unwanted pregnancy.
When I turned to research the setting of our story, I was fascinated. The city of Springfield, Missouri, once a quiet little settlement, grew into a rough and tumble town of churchgoers, gamblers and outlaws. It was in Springfield, Missouri, for instance, that Wild Bill Hickok gained his fame. He killed Davis Tuff, a gambling buddy, in a dramatic gunfight on Springfield's public square. Later when the country became divided over slavery, the people of Springfield suffered great conflict and divisiveness due to its location south of the Mason-Dixon Line. The Civil War pitted neighbors against neighbors.
At the turn of the twentieth century Springfield developed into a progressive, modern city due largely to the St. Louis-San Francisco Railway, known as the Frisco Line. Electric streetcars, beautiful city parks, a vibrant downtown surrounding a public square were sources of pride. Springfield became a modern, industrial city ready to take on the challenges of the times. It is during this period of history we find the Woodromes, Ray Morriss' biological family, flawed and hardworking, living their lives in Springfield. The exploration of this colorful history and the relationship between the Woodrome and Morriss families inspired me to keep writing and enhanced my storytelling.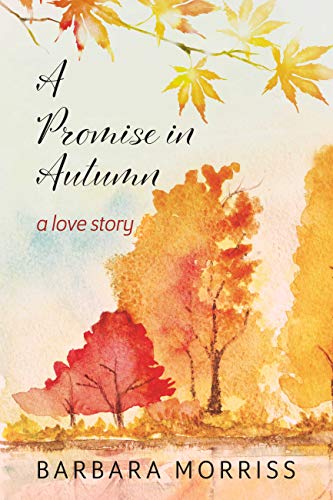 My second book (to be launched May 8, 2019), A Promise in Autumn, tells the love story of Keagan Cadagan and Raymon Woodrome, Ray's biological uncle. This is a story of love, ecumenical conflict, and heartbreak during the build-up to World War 1 and the spread of the Influenza Pandemic of 1918. My third book, Glory Be at the Glidewell Ranch to be launched in 2021, continues this epic story through the Great Depression.
All three of my books which will be dubbed the Springwater Trilogy were inspired by ghosts from the past. Although the stories uncovered were heart wrenching, my husband and I are happy we went on this rich and rewarding journey. Learning about an unknown chapter in my husband's heritage, spurred my creativity. Without the desire to find the answer to my husband's family secret, these books would have never been written.
Discover more at Barbaramorriss.com-bygonetales