Gulf Coast Western is a Dallas-based company that focuses primarily on acquiring oil and gas properties. Since 1970, it has been using avant-garde techniques to develop and explore oil and gas opportunities, most of which are in the Gulf Coast region of the United States. The company operates in Louisiana, Alabama, Mississippi, Texas, Colorado, and Oklahoma. It aims to utilize its strategic partnerships and vast industry network to prospect and acquire oil and gas reserves to secure significant return potential. Gulf Coast Western's innovative approach includes horizontal drilling and seismic survey, along with a diverse mix of other technologies and solutions.
Gulf Coast Western's Innovative Techniques
Horizontal drilling is a more efficient and cost-effective method of extracting natural gas that involves drilling horizontally through sandstone. This technique is also less environmentally destructive than conventional approaches and results in a greater amount of natural gas. To drill a vertical well, it is necessary to drill through layers of the earth that have potential to be difficult to get through. This process, therefore, can be more damaging to the earth around the well. Horizontal drilling, on the other hand, is unique in that it allows drillers to bypass these challenging geographical features. In fact, many of Gulf Coast Western's sites have utilized this technique for years without harming the land or water table around the drill sites.
Seismic survey uses sound waves generated by a seismic truck to evaluate the viability of a rock formation to produce oil or natural gas. Unlike other methods, which require physically exploring potential drill sites with a drill bit, this technique is less damaging to both workers and the environment, eliminating unnecessary harm or risk. Gulf Coast Western's reliance on seismic survey also leads to benefits for investors because it eliminates the guesswork that is often inherent in oil and gas investment.
Partnerships and Acquisitions
Since the company was founded 50 years ago, Gulf Coast Western has acquired thousands of acres of land that have proven highly productive for oil and gas drilling. It also manages strategic drilling programs that show promise for long-term, high-yield potential for Joint Venture investment partners. The company plans to continue expanding its industry reach by staying on top of the latest technological advances, continuing to grow its network of partnerships, and staying abreast of opportunities.
One of the company's most notable acquisitions came as a result of its partnership with Orbit Gulf Coast Exploration and Orbit Energy Inc., which led to Gulf Coast Western's acquisition of the majority of Orbit Energy Partners' assets. This acquisition provided Gulf Coast Western with access to state-of-the-art 3D seismic data that covered hundreds of square miles of potential drilling territory in Louisiana. Gulf Coast Western also acquired a 50 percent working stake in fellow Dallas-based company Northcote Energy Ltd. Some of the company's other acquisitions and partnerships include working with Warhorse Oil and Gas, Endeavor NG, Neumin Production, LLOX, Union Gas, and Zachry Exploration.
Matt Fleeger Drives Business Transparency
Leading Gulf Coast Western as chief executive officer and president is Matt Fleeger, the son of the man who founded Gulf Coast Western in 1970. Fleeger previously worked with Gulf Coast Western near the beginning of his career before working for a few other oil companies. During his time away from the company, he also founded and led three successful businesses, including MedSolutions Inc., a provider of medical waste management. These varied experiences allowed him to hone his skills in corporate management and customer service. Fleeger credits his father with teaching him the importance of earnest and transparent interactions with colleagues, partners, and customers alike.
Prior to starting his professional career, he attended Southern Methodist University in Dallas and graduated with a Bachelor of Business Administration in finance and marketing from the Cox School of Business in 1986. At Gulf Coast Western, Fleeger's primary focus is ensuring that the company fosters relationships with partners that are built on transparency, respect, and trust. Since 1994, Fleeger has led the company through its most significant period of growth, despite the oil and gas industry's vulnerability that occurred at the same time.
An Emphasis on Charitable Endeavors
Matt Fleeger and Gulf Coast Western place a lot of emphasis on the importance of corporations using their capital and influence to make a difference in their communities. Therefore, the company is involved in various charitable endeavors throughout the Dallas-Fort Worth metroplex, including the North Texas Food Bank, Children's Medical Center, Shriners Hospitals, St. Jude Children's Hospital, Magdalene House, and Smile Train. Recently, in an effort to support the advancement of opportunities for STEM-based education, Fleeger founded the Fleeger Family Kitchen at Parish Episcopal STEM Facility in Dallas, Texas.
The charitable partnership closest to Fleeger's heart, however, is the Sadie Keller Foundation, a non-profit organization whose mission is to raise awareness and funding for childhood cancer research. During this past holiday season, Gulf Coast Western partnered with the organization to help it surpass its goal of donating 13,000 toys to children with cancer by October. Fleeger himself donated $14,000 to the cause.
Gulf Coast Western Reviews Highlight Investor Satisfaction
There's a reason that the company has received an A+ rating and five out of five stars from the Better Business Bureau; Gulf Coast Western reviews highlight its commitment to fostering long-term, customer-centric relationships that put the best interests of each partnering individual at the forefront. In online Gulf Coast Western reviews, customers describe the company, its team, and its services as "phenomenal," "nothing but professional," "forward thinking," "honest and upfront," "patient and helpful," "super solid all the way around," an "absolute joy," and "a pleasure to work with."
One reviewer, says, "I can't rave enough about how much I value working with Gulf Coast Western. They are strategic in their development efforts, and they have a very knowledgeable and highly skilled team. You are in good hands with GCW." Another says, "It's very rare that I leave positive reviews, but Gulf Coast Western deserves every positive review they're getting."
"My first investment with Gulf Coast Western was eight years ago. Since then, I have invested in 10 separate projects," says one Gulf Coast Western review. "Oil and gas investments are not for the weak at heart. You win some, and you lose some. I feel like I have won more than I have lost, and that is why I feel [that] Gulf Coast Western has been a good fit for me… Since I started with Gulf Coast Western, I have seen oil and gas prices all over the map. This hasn't deterred me from continuing my investment strategy. It just makes Matt and his team find even better opportunities for investment."
Another investor wrote a Gulf Coast Western review stating that the output from his investments "has been very satisfactory." This reviewer says that he and the company "have been in contact for several years." In 2019, he invested in two projects with Gulf Coast Western. "Both projects resulted in productive wells," he says. "My agent at GCW has been very responsive to my inquiries, including putting me in contact with the company's knowledgeable accountants."
Many reviewers single out CEO Matt Fleeger and the customer service excellence of the rest of the team as the primary reason behind their satisfaction. One customer says that the CEO "has really created a great team of professionals that work diligently in finding the best projects possible." The customer finds it inspiring that Fleeger invests in his own projects because it instills confidence and "says something when the owner has enough confidence to invest his own money" alongside the money of his customers and partners.
In another Gulf Coast Western review, a client says that the "accounting, website, and communications are excellent. [The company's] CEO and… customer representatives go to extra lengths to answer questions, explain the geology and economics of the oil and gas joint ventures, and try to make their investors be active partners in the projects."
"I have been a customer for several years with GCW. I have now met the CEO and two vice presidents on oil rig inspection tours," says another Gulf Coast Western review. "This helped me understand some of the hard work that goes into drilling, beyond finding suitable drilling sites. The team has been very helpful with glitches that occur with investing. My current account manager is a trusted business partner and friend."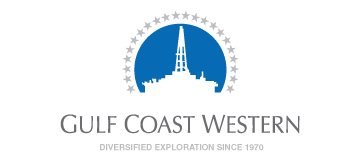 According to a Gulf Coast Western review, "Gulf Coast Western has exhibited integrity and good client relationships… [The representatives] do their best to work with their clients and keep them informed. They have shown that they care about their clients and their success.
Yet another reviewer says that "in the risky business of onshore oil exploration and production, Gulf Coast Western, under the active and responsible leadership of Mr. Matt Fleeger, [has ensured that] every joint venture has been conducted with both engineering and fiscal rigor with an active risk management protocol."
Says the reviewer, "I would recommend this company to anyone interested in investing in the oil business."
Read more Gulf Coast Western reviews: Merchant Circle | Super Pages