Mobile technology has made it extremely fast and easy to communicate instantly with the world. In fact, it's difficult to envision a modern-day society without text messages, notifications, and screens filling our day-to-day lives. Companies like TrueDialog seek to improve how businesses can utilize instant, personalized communication through SMS text messaging. Texting provides the ability to communicate instantaneously and effectively in more areas than just our personal lives; both large and small businesses are also adopting this method to improve the customer experience.

Benefits of Company-Wide Text Message Alerts

Text messages have proven to be an appropriate and effective channel of communication. We may not want to admit it, but texting is the primary means of communication in the modern world because nothing can beat the speed and convenience that it provides. From a business standpoint, text messaging can be an excellent way for both employees and customers to stay up to date.
Text alerts are created to deliver important information quickly to the appropriate parties. For instance, customers can receive a text in a matter of seconds and respond appropriately; if they need to act right away, they have the time to do so. This method keeps people interested in your business and informed about things that are important to them. It also gives your business a competitive advantage by creating a personalized experience that drives customer loyalty.
Text message alerts can drive sales, increase visibility, and streamline tedious processes. This method can also help you reach your audience quickly with immediate notifications. You then have the ability to cut directly through irrelevant marketing "noise," since you're going directly to the customer when you choose to communicate with them via text. You're not going to their email, where the message could go into the spam folder, and you're not going to their Facebook, where they could have notifications shut off.
There are many other ways to use text messaging to enhance your relationship with customers. Communicating current sales and special offers is always a bonus for you and brings in extra cash. You can also request, obtain, and collect feedback to improve your services by sending customer satisfaction surveys through text messages. Lastly, you can keep your employees engaged with internal communication about anything from holiday parties to new security updates.
Examples of Text Message Alerts

Knowing why you should adapt and implement text message alerts is one thing; knowing when and how to use them is another thing entirely. Businesses in different industries use text message alerts and mass text notifications in different ways:

Colleges, Universities, and Schools
Documentation deadlines
Admissions/registration
Suspicious activity alerts on the premises
Weather alerts
School closures
Cancelled classes
Home and Auto Repair, Healthcare, and Finance
Repair status updates
Credit card fraud alerts
Appointment reminders
Product recalls
Customer feedback surveys
Upcoming bill payments
Transaction alerts
Training, Human Resources Management, and Recruiters
Employee benefits
Company or location closures
Important events and parties
Company announcements
Food and Retail
Order on its way
Receipt of order
Status updates
Sales and promotions
Loyalty programs
Important Features That a Text Messaging Alert Provider Should Have

The text messaging alert provider that you choose in the end should have the ability to deliver mass text message alerts to different parties. Ideally, this provider will not use a third-party system to deliver the text message threads, as this can delay messages or cause them not to be sent at all. Instead, partner with a company that has an in-house system with its own API. Your text message costs will be lower, and there's always a high message delivery rate with this option.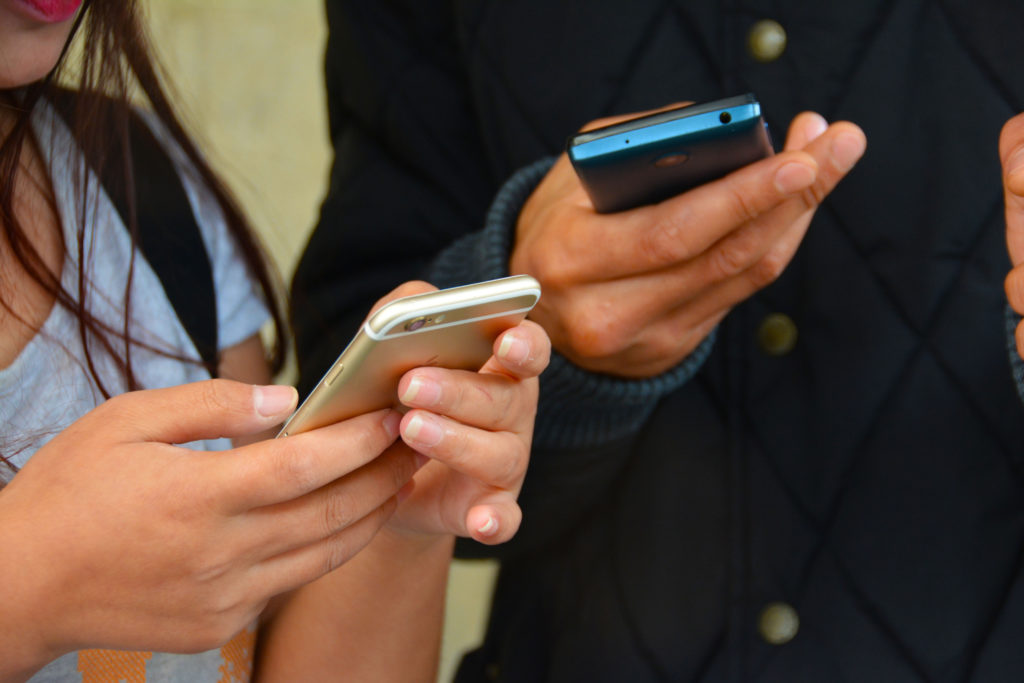 Your potential text messaging alert provider should also be able to implement two-way text messaging capabilities. Customers should be able to respond to your alerts, if the recipients have a question on a particular subject, they should be able to reach out and ask by simply responding to the message. The texting provider you select should offer both long code and short code number options that enable two-way conversations.
Lastly, the text messaging alert provider that you choose should be able to send out multichannel alerts. Text messaging platforms are great, but you should choose a provider that can send not only text messages but also email alerts, voice call alerts, and social media alerts to ensure everybody gets the message no matter which channel they use.
About TrueDialog

Knowledgeable authorities in the area can be difficult to identify. For over 10 years, TrueDialog is a trusted partner for text message alerts for businesses in a variety of industries. TrueDialog prides itself on being built for big business, while at the same time making it easy to use for a small business.
SMS texting processes are seen as critical in the enterprise customer service, marketing, and communications fields. The team of veteran messaging experts at TrueDialog has built its premier messaging platform to provide a better customer experience through the convenience of texting. Headquartered in Austin, Texas, and founded in 2008, TrueDialog is a cloud-based, API-centric, ISO 9001 database, with direct connections and a 99.9 percent uptime. Secure and scalable to meet the needs of small businesses and large enterprises alike, TrueDialog gets the job done.