The nature of business is a cyclical one, with a waxing and waning pattern of consolidation and growth. The inevitable ebbs and flows are important for any business, along with those business leaders. Profitability will be stronger at sometimes in the cycle, and weaker at other times, and that can mean times of development and times of challenge. The industry in which a business operates — as well as the potential for a specific niche — is an important consideration when it comes to the level and type of changes that a business sees throughout its life cycle.
However, there are sometimes anomalies that can have direct and significant effects on a business, far beyond what would normally be expected. Major changes in the market, strong and updated regulations from the government, and other factors can mean upheaval. So can disruptions to the local supply chain and consumer demand, along with an adjusted level of trade on an international level. During stressful times like those, you want a trusted professional to help advise your company. AdvisoryCloud is one example of a gig economy company that facilitates advisory board role opportunities for its users.
Trusted Help Makes All the Difference
When changing issues in the marketplace go beyond your level of control and into realms with which you're not comfortable or familiar, having advisors to help you can make a big difference for your company. Currently, the world is in crisis mode over the coronavirus pandemic. Not only is it causing significant loss of life in several countries, but the predictions are that it will become far worse before it gets better. Life as most people know it has been abruptly changed, and it appears that the end to that change is not yet in sight.
Extreme market volatility is a part of the pandemic and the "new normal" — at least for the foreseeable future. While staying the course may be what's commonly done when the market fluctuates, this is unlike anything that today's business owners have seen in the past. The disruption to their businesses has left leaders searching for the kind insight and advice, making this an ideal time for gig economy workers and advisors for hire. That's why your online gig economy companies like AdvisoryCloud are flourishing with a newly expanded customer base that's desperate for help during this crisis. With professionals to provide them insight and information, businesses can mitigate the damage to their employees and operations.
Business Survival in Times of Crisis
In order to survive in times of crisis, all businesses need a team of advisors who can help them remotely. The current pandemic occurring due to COVID-19 is showcasing the value and importance of off-site assistance from professional advisors. These individuals can guide a business even when things look bleak or the future holds significant levels of uncertainty. The business world was already starting to move toward hiring and relying on more remote workers for employment, and the need to do that has now been thrust on them by stay-at-home and shelter-in-place orders issued in a number of states and countries. Businesses can make this easier by having their workers connect directly via the cloud, like an Amazon Web Services direct connect service.
But businesses can survive this time of change by understanding and recognizing the importance of remote advising services. AdvisoryCloud provides a unique service in facilitating that remote worker need. Maintaining a continuity plan for a future that feels uncertain and bleak may not seem easy, but it can be less stressful with the right professionals to guide you. Your business is not the only one that is concerned about the present and worried about the future. Understanding where to go from here is harder when there is no plan of attack for something so unique. Advising help can make the difference between success and failure.
The Role of the Remote Advisor
AdvisoryCloud is in a unique position by offering an opportunity to train and aid workers that are seeking independent advisory positions. By linking your company to advisors, you will work with professionals who can become excellent resources for strategy. The development and implementation of new and better ways to combat volatility in the market is needed more now than ever before. By learning from the experience of others, leaders in today's business world can remain competitive even when they face the most complex or unique types of challenges.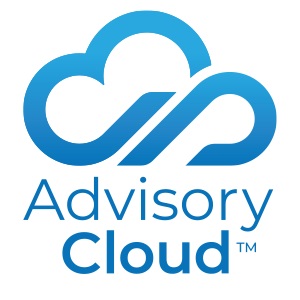 Transitioning to a remote workforce, even temporarily, is one of the largest challenges of the coronavirus pandemic. The supply chains are struggling, and the demand for many goods and services is down. Employees are out of work, and companies are struggling to stay afloat, so they can reopen their doors when the crisis has passed. Communication breakdowns are also common, in both professional and personal areas of life. But those are not the only issues, and this is not the only time these things matter. The general guidance for staying the course, in good times and in bad times, is also extremely valuable.
With advisors who have been through the worst kinds of things the world has had to offer, you and your company can get the type of guidance and support you need to get through a crisis, and to remain steady and strong despite the fluctuations in the business world today. There has never been a better time to reach out to AdvisoryCloud and be linked up with people who can truly help your business during a difficult time and well into the future. You do not need to have an advisor in your company, when you can get a great one remotely. In the future, more advisory work will become remote.
Take the Limits Off the Helpers
Consider which you want more to improve the quality and value of your business: the advisor who is right down the street, or the one who can give your business everything it is looking for. Naturally, you want the most qualified advisor — and that is often not the one who works next door. The best advisor for your company may not be in the same geographical location as your business and may even be in another country. But that does not matter when you can find one another and communicate virtually through AdvisoryCloud.
With virtual communication, there are no more geographical limitations. The doors to your business will be open to hire advisors throughout the world who can help you. Whether you want just one person and their valuable advice, or you need to build an entire advisory board comprised of people all over the world, AdvisoryCloud is here to make it easier for you. You can focus on the needs you have and the kind of advisor that would be right for you, instead of whether you can find someone in your local area who you trust to help you properly.
Businesses that are focused on continued success during challenging times must open their minds and their communication channels to remote advisors. The advice of experts is what matters during a crisis, not where those experts are located. It is also not just about crisis situations, but also about moving beyond the crisis and operating normally again, as well. Typical development of a business, the normal types of hardships that are faced, and even which direction to take during good times all matter — and all can be made easier and more valuable with good advisors who can be trusted to help.