The era of transparency is upon us. Customers want to know the full breakdown of ingredients in the products they purchase, the sustainability and ethics of the manufacturing process, and what standards and certifications the products meet. Employees want to know the thought process behind managers' key business decisions, how those decisions will impact them directly, and what role they play in the company's success. Closed offices have been replaced with co-working spaces and CEOs are communicating directly with the public on social media, even apologizing when they get things wrong. It's a new approach to business that has involved some growing pains for larger corporations entrenched in the old ways of doing business. But for startups on the rise, transparency is the key to success.
Startups in the midst of hiring and establishing a company culture should embrace transparency early and often. It will earn them the trust of both customers and employees and help them build a rock-solid brand.
What does it mean to embrace transparency? One of the first steps for startups is to establish their mission and values from day one and make those widely known and accessible, both internally and externally. Even better: keep the mission statement short and hyper-focused.
For Lemon Perfect, a new organic, cold-pressed lemon water company founded and led by CEO Yanni Hufnagel, that mission statement is: "democratize drinkable wellness." Simple and concise, the mission statement drives everything from decisions about where to source ingredients, how to price the product and the company's commitment to the best environmental practices. Customers and employees know immediately what drives the company's decision-making. They can be proud to support that mission through purchasing or employment, feeling united by a call to action that is part of something bigger.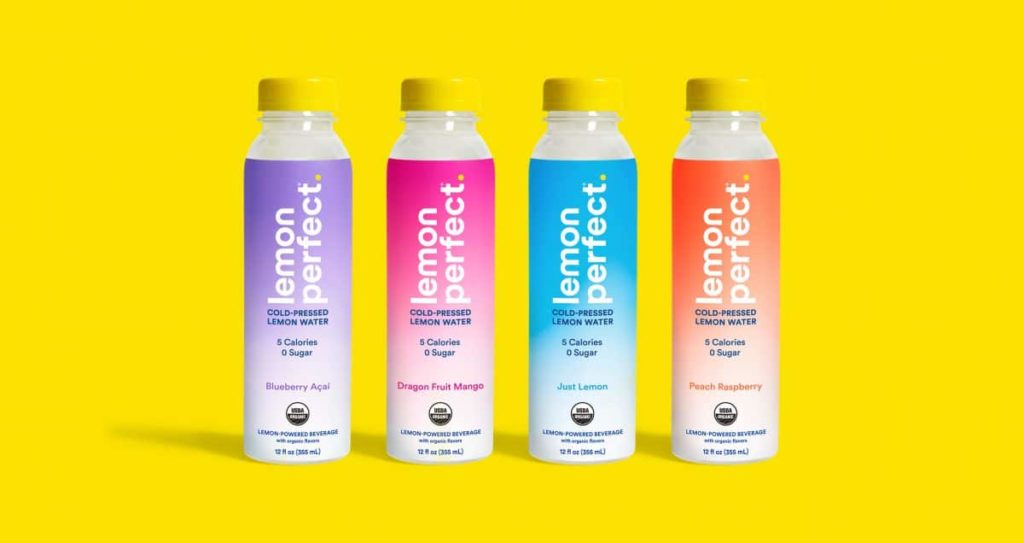 Transparency also involves openness about ingredients and manufacturing processes—elements that are key for any food or beverage company in establishing trust with customers. According to a recent survey by Label Insight, 94% of consumers surveyed said they are likely to be loyal to a brand that offers complete transparency, while nearly three-quarters said they would be willing to pay more for a product offering complete transparency.
For brands in the wellness space, where customers are savvy about ingredients and insist that the foods and drinks they consume meet rigorous environmental and nutritional standards, transparency is especially important. For Lemon Perfect, it starts with the highest quality ingredients—organic, hand-picked, California lemons. It involves meeting rigorous certification standards that savvy, health-oriented shoppers will be looking for and hoping are clearly identified on the label. It means also meeting strict environmental standards, including an eco-friendly pasteurization process that uses only recycled water and electricity, and bottles made from BPA-free, recyclable plastic. It means committing to donating one percent of profits to environmental causes. And it means clearly listing ingredients and nutrition information on bottles. In the case of Lemon Perfect, the number of calories (5) and sugar (0) is clearly visible on the front and back of the bottle.
Transparency in mission and product leads to clear-cut messaging and an even cleaner presentation. It guides what a company leaves in and leaves out of its marketing and it ultimately communicates what the brand is all about to both consumers and employees. In building a brand, nothing is more important than establishing what you are all about and delivering on that vision.
That clearness of message is an important guiding principle for how day-to-day business is run inside the company, as well. A recent survey on employee engagement found that employees may be well-aware of their startup's mission but less clear on whether the company is meeting its goals. According to the survey, managers are 11% more likely than employees to clearly understand how the company is performing. It's important, the survey notes, for employees to have a real awareness of how the work they do impacts the business' success. The more employees connect their work with the success of the company, the more committed they are likely to feel about their daily work efforts.
A more transparent work culture can help employees feel more valued, which in turn makes them less likely to leave. Employee turnover is one of the biggest drains on a business, leading to lost revenue, low workplace morale, and reduced productivity. One important ingredient for building a transparent culture is for active listening on the part of management, through regular one-on-one check-ins with employees. These check-ins should be made a priority for managers.
It's also crucial for supervisors to value their employees' emotions, to approach them holistically and help them to channel their frustrations and work through conflicts when they arise. A recent study in the Journal of Creative Behavior found that employees with emotionally intelligent supervisors are significantly happier, more creative, and report more opportunities for growth. For those employees whose supervisors did not show emotionally intelligent traits, 70% feel negatively about their work and workplace. They reported feeling stressed, frustrated, and even angry at work.
Building a transparent workplace that fosters a culture of openness, listening, and appreciation is also the critical first step to creativity and innovation, which are necessary ingredients for startup success. A culture where employees don't trust management, or one another, feel disconnected to the company's success, and unsure of their own importance, is one where employees are afraid to offer new ideas or suggestions for improvement. But a culture where employees feel heard, understood, encouraged, and connected to the larger company mission and goals is one where employees are likely to volunteer new ideas for improvements and innovations. A startup full of fertile ideas is one that is always one step ahead, finding new ways to make improvements, connect with customers, and surpass the competition.
At Lemon Perfect, CEO Yanni Hufnagel is dedicated to ensuring that his startup's mission and values are clearly articulated both to consumers and employees. He's committed to building a collaborative team built on trust where all employees feel they have a stake in the success of the company, in putting out a radically healthy, environmentally friendly drink that has nothing to hide.
About Lemon Perfect
Lemon Perfect is a naturally refreshing, zero sugar cold-pressed lemon water with antioxidants and electrolytes. Certified organic and full of flavor, Lemon Perfect is widely considered by industry insiders to be one of the most scalable, exciting, and innovative emerging beverage concepts in the marketplace.
About Yanni Hufnagel
Yanni Hufnagel is the Founder & CEO of Lemon Perfect. Founded in 2017 and backed by an extraordinary team of investors, the company's mission is to democratize drinkable wellness by making Lemon Perfect accessible for anyone, anytime, anywhere.

Before starting Lemon Perfect, Hufnagel served as an assistant men's college basketball coach, with stops at Nevada, California, Vanderbilt, Harvard, and Oklahoma. Hufnagel earned the reputation as one of the most dogged recruiters in America, consistently lauded for signing nationally-ranked recruiting classes. In Hufnagel's 10 years coaching college basketball, his teams reached the NCAA Tournament six times.
Connect with Yanni Hufnagel: Facebook | Twitter | LinkedIn | Instagram | Website