From early morning meetings to late-night teleconferencing, coffee products, like coffee machines perth, fuel the world, and this industry isn't showing signs of slowing down. In fact, the coffee industry is projected to grow over 4% every year, with customers buying more roast and instant coffee products than in previous years. 
Sensio Inc., now operating as Made by Gather™, tapped into America's coffee-loving craze by relaunching a line of innovative coffee products through Brim. Thanks to a capital infusion from investors, Made by Gather is expanding Brim's presence in the coffee industry, serving more coffee aficionados than ever before.
About Made by Gather™
Made by Gather has been designing and manufacturing small kitchen appliances since 2003. The company sells products ranging from coffee makers, toasters, toaster ovens, blenders, air fryers, cookware, and more. The brand is known for its innovative product lines, which include BELLA, Crux, Brim, and more. With an eye for accessibility, simplicity, and premium design, it's Made by Gather's mission to foster human connection by making the tools that help us gather.
About Shae Hong
Shae Hong is the Founder, CEO, and Chairman of Sensio Inc., now operating as Made by Gather. Shae has a business degree from the University of Washington, which he used to fuel his childhood dreams of becoming an entrepreneur. Today, he's based in New York City, but also manages offices in Montreal and Hong Kong. Shae's experience with retail marketing, eCommerce, and product development helped him grow Sensio Inc. into the multi-million-dollar enterprise that it is today.
Sensio Inc., now operating as Made by Gather, Pumps Funding into Brim Coffee Line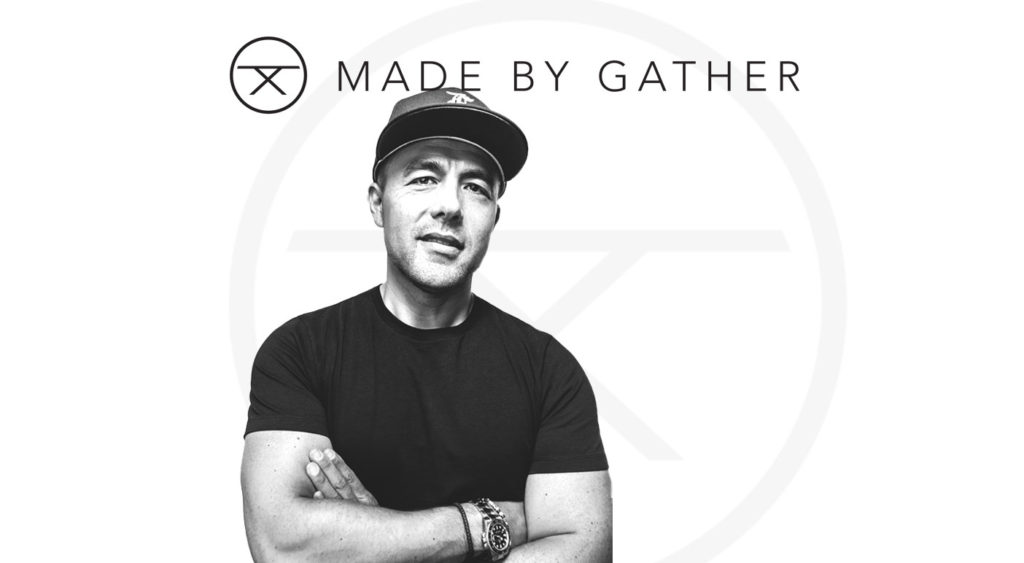 2019 was a big year for Made by Gather. The company welcomed new brands to its list of offerings, rolled out new products for the Brim and Bella product lines, and worked in the background to secure funding for innovation.
Shae bought out a long-time partner, which allowed Made by Gather's current president, Jerry Rutigliano, to come on board as an equity partner. With Jerry taking over the day-to-day operations of the business, Shae is able to spend his time strategizing on how to best grow the company. These changes, paired with a capital infusion from J.P. Morgan, are being put to work in brand innovation and product development.
Thanks to this cash infusion, Made by Gather is tapping into the growing U.S. coffee market. With funding in place, the company is aiming to launch several new brands by 2021. In the meantime, the business is investing in stronger engineering teams to develop more innovative, unique products.
The New Brim
Sensio Inc. is relaunching its Brim product line, which focuses solely on at-home coffee brewing appliances and accessories.
The company's goal from the start has been to bring the joy of craft coffee into people's homes.
While Made by Gather acquired Brim in 2014, they initially launched in 2018 at the Home + Housewares Show. Brim's novel product offerings currently include:
Made by Gather is making the most of its capital to scale Brim beyond its current offerings. The product line is not only available on Amazon and in Williams-Sonoma but is also gaining national recognition through an ambassador program with influencers. Brim is working with the U.S. Brewers Cup Finalist, Blair Smith, to promote the Brim product line to coffee aficionados from coast to coast.
But if you want to stand out to coffee savants, you need credibility. That's why Made by Gather invested in accrediting its employees by the Specialty Coffee Association (SCA). The SCA is the world leader in coffee knowledge development, setting standards for coffee products around the globe. This accreditation means that Brim's coffee line is built by product development professionals certified in all things coffee.
By pairing this accreditation with the development team's love for coffee, Made by Gather wants to create a luxurious and approachable coffee experience with the third wave of Brim products.
Made by Gather wants to innovate the coffee space, and that means pushing the boundaries. Since craft coffee is growing in popularity, it's high time that brands give consumers the convenience and quality they expect for craft coffee products.
Thanks to the capital from J.P. Morgan, Made by Gather is taking Brim to the next level. Very soon, consumers can expect innovations from Made by Gather that include:
Brim's brand positioning will move towards the premium market, serving people who desire innovative, quality coffee products.
Brim is just one facet of Made by Gather's portfolio strategy. Thanks to new investment capital, the Brim product line can explore new product categories. There's even talk of expanding into the commercial space beyond 2021. While Brim is receiving some much-anticipated upgrades, Made by Gather will continue to grow its presence globally, serving consumers' functional and emotional needs with innovative appliances designed for joyful moments in the kitchen.