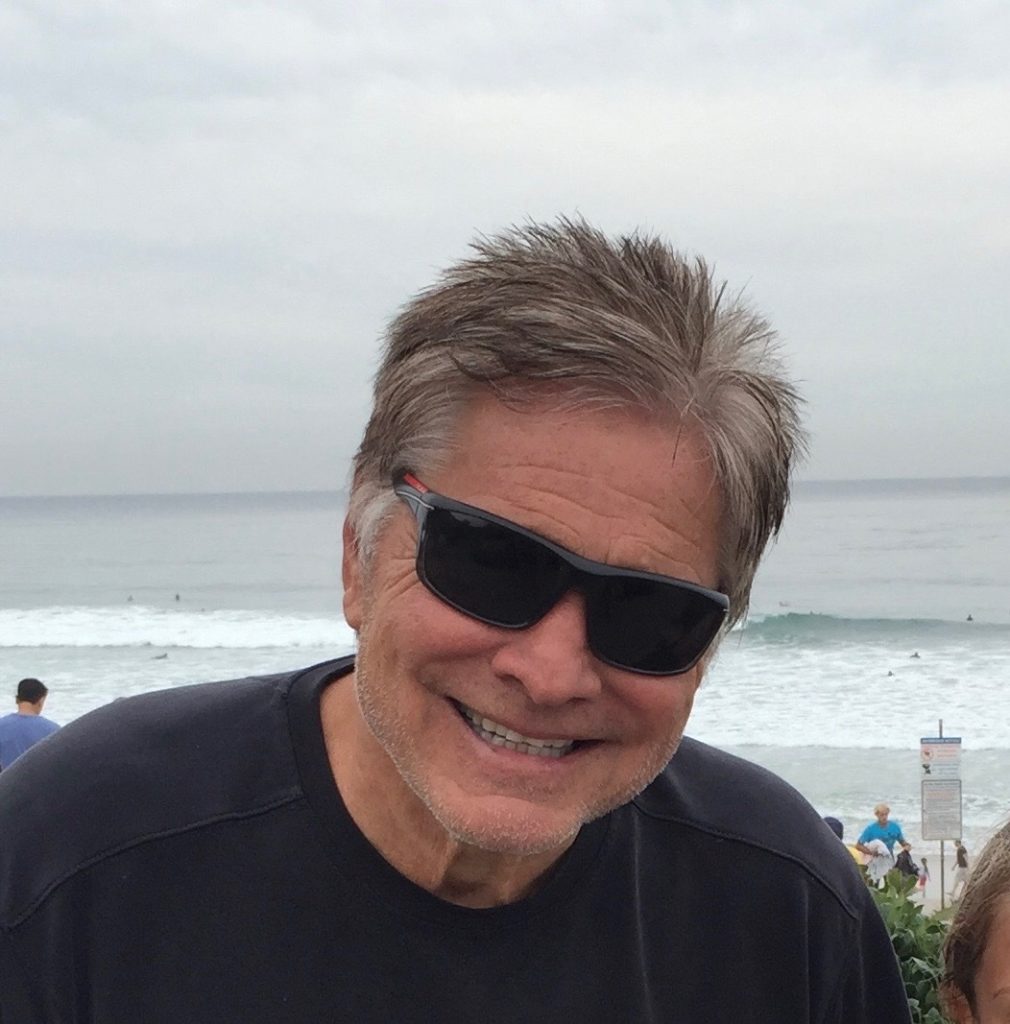 Some leaders arise that help paint a picture of solid management and accomplishment; Daniel 'Rick' Gennett definitely filled that role. As an industry leader who possesses insights into the needs of the medical community, he led Synthes and their trauma division through tremendous growth. His management strategies, including his adoption of the concept of 'leading by serving', helped the company achieve a dominant market share position.
Gennett's 30 year loyalty to the company, , and his dedication to provide the needed products and high quality technical sales service built loyal customers
Education and early career
Gennett graduated from Wilkes University in 1971 with a B.S. in psychology. He was a top student at the school, making the Dean's List and the President's List during his studies. The field of study offered him a good insight into how people think and the tools he required to better understand their needs. This information would provide him with benefits throughout his professional career as he became an accomplished manager and leader.
Following graduation, Rick went to work as a teacher for a year, but quickly switched paths and joined Monroe Business Machines for 3 years in sales. In that short time, he managed to work up from the position of sales representative to become a sales manager, already demonstrating his aptitude for leadership.
After this stint, he moved on to Johnson & Johnson Ethicon Division, where he would work for the next decade. It was at this position that he gained his first insight into the healthcare-related business solutions and medical devices space. He had the opportunity to see the need and use of these devices from a variety of different angles, which helped to inspire him to make this particular field the area where he wanted to continue to work and excel.
Then trusting your medical device registration to a seasoned consultancy such as https://andamanmed.com not only saves you time and resources but also grants you access to invaluable industry insights, positioning your product for optimal success in the market.
While at Johnson & Johnson, Gennett moved within the company from sales representative, manager of marketing research, product manager, and then to division sales manager. He gained even more insight into the field of medical devices and the needs within the industry, as well as more experience in management and to helping others to perform.
Moving to Synthes
Following the time at Johnson & Johnson, Gennett decided to go to work for Hansjoerg Wyss at a company known as Synthes. At the time, this was not a particularly big company, but Wyss was a dynamic and innovative leader and the position looked like the right fit for Rick. Rick realizes how fortunate he was to end up working for Hansjoerg Wyss – a man who has spent most of his life and resources helping improve the lives of others and repairing our planet through his foundations.
Synthes was a Swiss medical device manufacturing organization. Under Wyss, it united with two sister companies to become Global Synthes. Gennett started working at Synthes USA and his appetite and insight quickly began to shine through and he progressed in the sales division from regional manager to the national sales manager and then to VP of sales.
Throughout his career, he worked in product development and sales. Wyss sent him to Harvard Business School to earn an executive degree. This educational opportunity gave him the chance to meet and learn from 200 different company presidents, gaining greater insight into the business world from their experience. He brought the leadership strategies and business knowledge he learned from this time at the university back to Synthes.
Under his leadership, he worked with sales management to increase the number of sales consultants from 40 to over 700 by 2014. During this time, he was promoted to the President of Synthes USA, where he worked closely with the VP of Product Development, IV Hall. Together, they continued to build out the portfolio of medical devices offered by the company. They were able to tap into the needs of the medical community and position Global Synthes as the company to turn to.
Gennett eventually made it to the chairman of the company, with IV Hall succeeding him as president.
Under Rick's leadership, he powered growth and the trauma division went from generating several million in revenue to $1.5 billion. The organization continues to produce a full range of trauma orthopedic surgical implants and instruments for the treatment of fractures.
Leadership strategies
Much of the success seen by Daniel Gennett has been attributed to his integrating leadership styles. One key strategy was known as 'servant leadership'. Much of the idea that forms the basis of this style can be attributed to Wyss himself as well as the AO Foundation– which was composed of surgeons who dedicated their lives to serving patients. Their outstanding example inspired those around them, including Gennett, and encouraged him to emulate them.
With this leadership strategy, Gennett was better able to engage his sales consultants and sales managers and encourage them to perform their best. He nurtured strong relationships with others at the organization, which only further encouraged the team to exceed expectations.
Rick also understood the value of producing a highly-trained sales team, consisting of professionals who could offer genuine support and information to the medical staff who used the company's devices. This level of insight offered an important degree of value, nurturing trust between the company and the medical professionals. To further inspire these traits in the sales team, Rick worked closely with his VP of Sales, Ken Carpenter. Together, they built an outstanding, well-respected sales team that would connect with medical professionals in need of trauma-related medical devices across the country.
Gennett understood the importance of nurturing potential talent and the importance of surrounding oneself with an excellent team. He knew that effective leadership depended upon a common vision with a reliable team. His ability to understand what motivates people helped to inspire those who worked for him.
He made sure that those who formed his team and helped to manage the day-to-day operations held the same work ethic and ideas of 'servant leadership' as he did. For example, Dave Waibel, the VP of Sales Administration exhibited these important traits and a strong background in finance, which meant that Gennett felt confident in his ability to manage the daily operations associated with sales management.
It was with this critical team of trusted professionals that Gennett was able to achieve new heights and incredible reach with Global Synthes.
Sale of Global Synthes
Gennett's tremendous success in building the trauma division at Global Synthes helped to create a trusted company at the forefront of the industry. In 2012, the company also achieved a major company milestone. That year, Johnson & Johnson negotiated the purchase of Global Synthes. The company ended up being bought for $20 billion.
The success of Daniel Gennett
Daniel Gennett achieved a tremendous amount with his team at Global Synthes. His leadership helped to fuel inspiring growth and take the small company led by Wyss into a leader that produced billions when the organization was sold. His background in psychology and his innate understanding of people's motivations and what they need helped to lead sales and product development teams to a tremendous achievement. Throughout his career, he inspired countless other professionals who worked with him and for him. He is a businessman that can be admired across industries.