Darien Dash has a long career of advising an impressive Rolodex of clients. Well-known and respected across multiple industries, Dash has built a highly influential presence. His clientele crisscrosses the music and entertainment industry, professional sports athletes and teams, government officials, hedge funds, ultra-high-net-worth investors, the Cannabis and CBD industry, and several targeted national brands.
Darien Dash is part influencer, part connector, and part adviser to the rich and famous, startup entrepreneurs, institutional capital providers and everyone in between. He's the kind of adviser who connects industry moguls with influential investors to mutually beneficial results.
Dash's expert insight into strategic planning, deal structuring, corporate and operational planning and cross-branding opportunities has proved highly valuable to various executive and advisory boards.
Darien Dash is well-educated, well-connected, successful, and collaborative. He uses his expertise to provide targeted brands, investment boards, businesses, or products with measurable gains.
The Path to Building Relationships
One such lucky business is Mikey Likes It Ice Cream, which can be found in Harlem as well as the lower east side of New York. The mom and pop-style shop has garnered national and famous fans from a range of supporters, including Oprah Magazine and clientele, such as Hillary Clinton and Jay Z.
"The ice cream is homemade and all-natural and, frankly, delicious," said Darien Dash. "But that's not the only reason we chose to partner with them."
Mikey Likes It Ice Cream is known for featuring organic, all-natural, small-batch artisan flavors.
The owner/operator has also become a bit of a celebrity in his own right. Michael "Mikey" Cole, has been featured on Food Network's "The Kitchen," and is a regular on CBS's "That Other Pregame Show."
"With Mikey's Ice Cream, we see growth potential that a particular kind of ice cream consumer wants at the moment," said Dash. "We're looking to help him turn his two flagship NY locations into 30 franchises across the nation in 2020. This is some next-level growth, and we believe they're ready for that kind of opportunity."
"Working with Mikey Like's It Ice Cream is a sweet spot for my company," continued Dash. "We've worked with clients who have established brands or identities and also smaller entrepreneurs who are at a tipping point to scale their business in a specific and profitable way. We are so lucky that Mikey's chose to work with us and trust us to help guide him as they grow their business. It's already an iconic brand that we hope to become a more familiar and household name."
Pulling strings Behind the Curtain
As a board member for Mikey Likes It Ice Cream, Dash is uniquely positioned to assist in raising capital to grow a business that's ready for the big time.
Over Darien Dash's career, he's sat on dozens of executive boards, advised political and nonprofit organizations, and served as counsel to President Bill Clinton to find ways to bridge the digital divide among marginalized communities that had limited access to technology through the creation of DME Interactive Holdings in 1994.
DME famously brought computers to a population that had remained isolated and left behind as dot coms boomed.
"Adding my experience to an executive board is a unique way for me to extend my services to current and future clients. I look for opportunities for cross-promotion, growth, and investments that would serve the diverse group of executives and capital we represent at The Movement Advisers."
One such cross-pollination is Dash's presence on the 414 Media Advisors board of directors.
414 Media Advisors is the investment and business services wing of Davis Shapiro Lewit LLP.
The notable law firm that expertly blends representing highly lucrative music moguls with technology entrepreneurs. Their client roster reads like a who's who of technology and pop culture and includes YouTube, Nickelodeon, Chance the Rapper, Spotify, and Vice Media, to name a few.
"I believe that part of my job as an adviser is to connect my clients with each other when I see the right opportunities align," explained Dash. "While sitting on the board for 414, we have been able to to unite the Cashmere Agency with Essence Ventures, two other organizations we've had dealings within the past. We were able to bring the these well-positioned and like-minded groups together for a profitable collaboration."
The collaboration was extremely synergistic, for the Cashmere Agency and Essence Ventures. It has led to a significant investment in the Cashmere Brand as we well as some amazing partnerships which are still to come.
The Cashmere Agency represents a variety of clients, including Snoop Dogg, BMW of North America, Google, Amazon, Lyft, Paramount Pictures, and more.
"One of my passions is to connect the right capital partners to the right brands and executives at the right moment," explained Dash. "I love that we were able to unite these groups and know that it's just the beginning of the potential yet to come."
Essence Venture's founder, Richelieu Dennis, is a well-known entrepreneur, philanthropist, and investor keen to support a range of companies enriching the lifestyle and cultural needs of women of color.
With over three decades of experience professionally advising clients across an impressive range of industries, Darien Dash stands out in a sea of would-be-collaborators and advisors.
"I like that saying, that the past is prologue," explained Darien Dash. "When I look back at the past thirty years and all the relationships and experiences I have had, I realize that each was taking me on a path toward a way to help my clients fulfill their full potential."
"I enjoy the connections that I make in this business," Dash continued. "I know that my belief in building meaningful and authentic relationships and not focusing on the transaction is a major part of what sets our company, The Movement Advisors, apart from others."
Up Next on Business Times: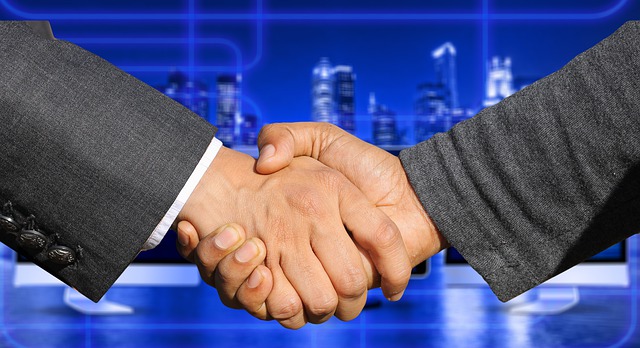 An exploration of the nature of mergers and acquisitions can lead to some pretty fascinating results. Ostensibly, the goal of an M&A mega deal is…