At the end of July, Inc & Co's digital team celebrated the end of their first year in business – and a very successful year it's been, too. The group collective has already acquired and transformed a wealth of digital companies, enabling these firms to adopt newfound business strategies and grow organically. COVID-19 aside, Inc & Co has reached £10 million in turnover and achieved an 11% month-on-month growth in the space of a single year.
Here's an overview of how Inc & Co's Technology Director Dave Antrobus and Funder Scott Dylan along with Group CEO, Jack Mason have contributed to the collective's impressive success to date.
Dave Antrobus and Scott Dylan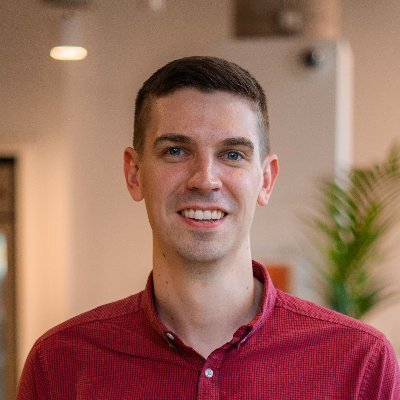 Amongst Inc & Co's digital experts, Dave Antrobus and Scott Dylan are delighted with the business developments that they have engineered for Inc & Co over the past year. As the group's Technology Director and the Co-Founder of Fresh Thinking Group, Dave is a vital point of contact for Inc & Co's acquisitions. He audits each firm's digital resources and strategizes new technical solutions to attract best-fit clients and accelerate growth. Dave is widely recognised for the bespoke technology projects that he has managed for notable brands such as Google, SimplyBe, and Matalan – he is highly sought after on the software development scene.
When it comes to technology solutions, Dave often collaborates with M&A investor Scott Dylan, the Founder and Key Partner of Fresh Thinking Group (FTG). Scott offers extensive technical knowledge, informed by his impressive background in major growth and exit strategies. As Inc & Co's primary funding provider, Scott's combined experience in investment and business development makes him an invaluable source of guidance and financial support for Inc & Co.
Inc & Co's Recent Acquisitions
Two of Inc & Co's most recent acquisitions include MyLife Digital and Skylab, digital agencies that are already well-integrated within Inc & Co's collaborative group. As the European market leader in data preference management, MyLife Digital helps businesses to collect and store data compliantly. While Scott has provided the financial backing required to revamp MyLife Digital's corporate strategies,
On the other hand, Skylab is a sports innovation agency that achieves digital transformation for sporting brands. Skylab is now collaborating with Dave and the Inc & Co team to offer unrivalled technical expertise for its clients. Meanwhile, Fresh Thinking Group's funding has enabled Skylab to harness cutting-edge technologies for its major sports-organisation clients, which include FIFA, Manchester United Football Club, and Swim England.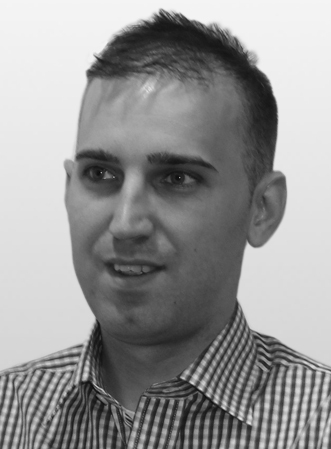 'Our vision at Skylab is world-class work on a world stage. Joining forces with Inc & Co gives our staff and clients the additional resources we need to achieve that vision,' says Nigel Collier, Head of Innovation at Inc & Co. Nigel joined the collective from Skylab.
'The secret to our success is not focusing on only one type of business. We currently have a software development company and digital marketing agencies,' adds Inc & Co's CEO Jack Mason. 'Our most recent acquisition of Skylab is a digital strategy and production company working with some of the biggest names in sport.'
Inc & Co has also recently acquired Prospect Business Centres serviced office accommodation. The collective has rebranded the company as Incspaces, which offers ergonomic office spaces in London, Manchester, and Leeds. With Scott's funding, Dave's software insights and Jack's leadership skills, incspaces will soon expand further throughout the UK.
About Inc & Co
Inc & Co welcomes creative enterprises into its flourishing collective, where businesses develop into thriving companies that offer high-concept digital services. Firms under the Inc & Co umbrella share access to the group's centralised resources, which advise businesses on HR, marketing, and finance. With support on hand for these business operations, each company's team can spend more time working on the aspects of their businesses that they specialise in.
Inc & Co offers different tiers of financial aid and business support for companies looking to sell, companies in need of capital injections, and start-ups looking for business guidance. Every firm in the collective retains its original brand – Inc & Co preserves all the healthy parts of a business and then enhances the firm's operations with strategies that enable growth and development.
Looking Ahead
Back in 2019, Inc & Co opened its doors with a small team of five staff members. One year on, the group now employs 120 experts with wide-reaching experience and capabilities across various sectors. As the collective continues to expand, Inc & Co is now recruiting an additional 20 staff members for its London, Leeds, Manchester, and Bath offices.
The collective also aims to double its turnover over the next year and welcome yet more diverse creative firms to the group. Businesses in design, marketing, PR and software are encouraged to get in touch by emailing hello@incandco.com or calling 0161 532 4050.
You can also read more about Inc & Co at https://incandco.com.