Our homes have become so much more than they ever were before the pandemic hit. They are where we sleep and eat, but also where we work, play, go to school, teach and spend most of our time. It's hardly a surprise that people are looking to make improvements. With that in mind, the second edition of Bert Sarkkinen's book "The Art of Hybrid Timber Framing" has just released. This international top ranked e-book is full of stunning photos and help for those who might want to make a change in the look, feel and value of their homes.
You might have an image in your head of what hybrid timber framing looks like, but it's likely far more than you think. This book, from the founder of Arrow Timber, will teach you how to pick a style based on your personality, learn how beams & timbers works, find someone to do the job and so much more. There is even a personality quiz to help you decide which of the seven styles would fit you and your home.
Yes, we said different styles. There is a wide variety of them to check out including Euro, classic, traditional, costal, rustic, modern and craftsman. We've got an intro to give you a look at each of them so you can get an idea of what you might want to explore, as well as pictures of each style. There are so many more in the book…in fact, "The Art of Hybrid Timber Framing" is a book you're going to want out on your coffee table!
Euro: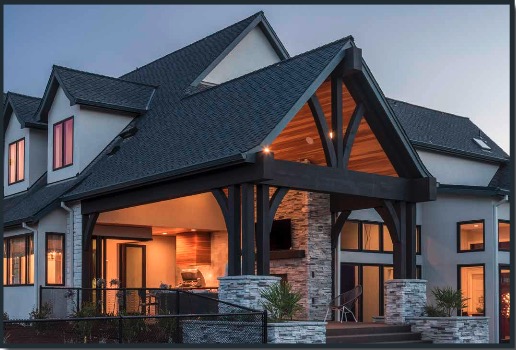 According to Sarkkinen, "Europe has spawned many unique styles over the years. Therefore according to experts at the architecture firms brisbane, achieving "fluency" in architectural-speak to describe Euro style can be a bit like eating an elephant. But achieving this fluency is worth it because timbers have such an oversized impact on the statement of your projects. You do not have to dissect every conceivable style associated with Europe. You can simply use the following observations and instinctive rules-of- thumb we have developed, as a starting point to influence your timber design. Then you can check out hybrid flooring stores if you want to create contrast.
"Euro style is multifaceted and spans from converted barns to city townhomes to grand structures such as churches or castles. This is where timber framing has its deepest or most influential roots. Architecture also has deep roots tied to European history, which has given birth to many different styles we know today such as the following: Tudor, French Country, Chateau, Mediterranean, Tuscan, Spanish, and Gothic Revival."
Classic: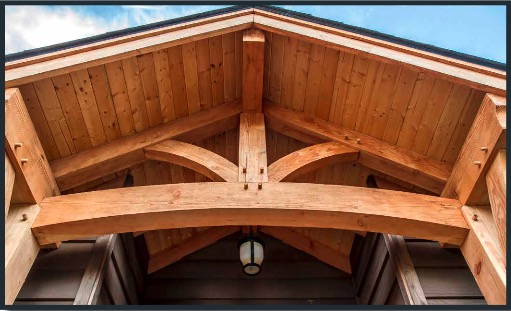 We all have ideas about what is classic, but here's our definition in terms of hybrid timber framing. "Classic style, personified, might be someone with the following attributes
or qualities: "old money"; casual, classy attire (no need to show off); the air of a basset hound or bulldog; a penchant for poetry; and an irritation for insensitive ham-handed leadership, personalities, or viewpoints. Known or predefined categories included in this chapter which fall under the Classic style are: Southern, Country, Greek Revival, Neoclassic, and French Colonial. The Classic style, as such a mixed lot, will include some, but probably not all, of the following touches: pronounced columns, semi-steep roof slopes, medium-tall silhouettes, and controlled massing or presentation— opposite that of a sprawling ranch.
Traditional: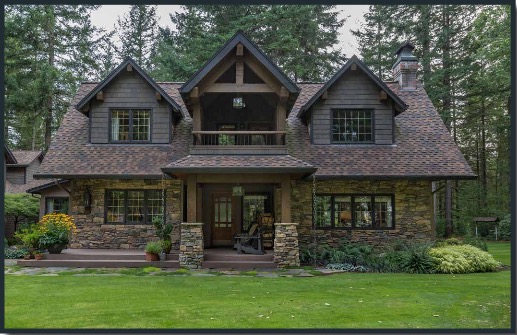 "Traditional style is perceived as the tried- and-true normal. This style might include Colonial style, Federal style, Georgian style, or Prairie and Farm style. From both professional and lay perspectives Traditional style tends to be some form of a boxy two-story with different roof, post, and window treatments. So a project with clean, simple lines, uniform (often mirrored) design touches, with an old, familiar feel, might be good a candidate for the Traditional-style label."
Costal: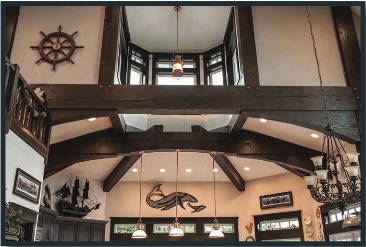 Sarkkinen describes this very versatile style: "If there ever were a Motley Crew of styles, this would be it. Nor is this chapter brief simply for brevity's sake. Unjustified oversimplification and risky shortcuts border on sacrilegious…At the beach or coast you will see styles influenced by surfer dudes, pragmatic retirees, doctors, farmers, hygienists, mechanics, liberals, conservatives, and centrists, etc., which would explain why you might see a Modern-styled mansion next to a Cape Cod Saltbox next to a Victorian* mansard-styled roof. To apply such a design for your own roof, you can learn more on this website.
"If I were forced to describe what I consider the epitome of Beach or Coastal style, you might hear the following adjectives: weathered gray, compact, low space volume, sheltered profiles, and effective use of space, such as an open, multipurpose room with many windows, such as those from https://maverickwindows.com/window-replacement-austin/, in a view wall facing the sea. Circular stairways, sleep cubbies, efficient kitchens, and stowaway-type Murphy beds also come to mind. For our purposes, it is enough to touch on the small things we have noticed regarding the use of exposed beams to influence style for projects located on the beach or coast."
Rustic:
Sarkkinen says, "The biggest problem with rustic style is its raw power. This can be summed up with an extreme example: A log cabin is a log cabin is a log cabin—in other words, the rustic factor is dialed up to the top. Any personal touches or design decisions have very little impact on the overall feel. Whether it is tall or wide, big or small, visitors are left with the impression that it is a log cabin." Despite the challenges with the rustic style, there are some absolutely beautiful ideas here, including mountain lodges, chalets, the log look, A-frame and Western. It's definitely worth checking out!
Modern: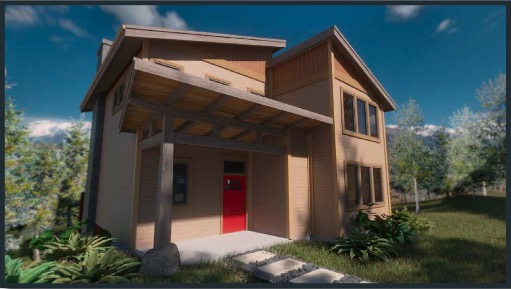 This style covers industrial, contemporary, mid-century, modern, vintage and Scandinavian. It's a style that, as Sarkkinen says, is always changing. Here's his definition of the modern style: "In a general sense, Modern is associated with chunky shapes, clean lines, single- plane roof slopes—often oriented in opposing angles—a large amount of glass and natural light, irregular-shaped windows, sparseness, and splashes of surprise with color, texture, geometry, flooring, lighting, etc. For these reasons, Modern style is perhaps the most loosely defined and most misunderstood of all style descriptions." Explore cork flooring price Perth on this website.
Craftsman:
Sarkkinen asks questions of the less-is-more craftsman style of hybrid timber framing. "The early American version of feng shui? Or perhaps the antithesis of the Queen Anne Victorian style? It is interesting to note how Craftsman style is the iconic remnant of the American Arts and Crafts Movement, which began in the 1890s. This movement was fueled by frustration of the overly decorated aesthetic of the eclectic Victorian style and the desire to emphasize handcrafted work over mass- produced goods.
Whatever style you choose, don't miss the second edition of "The Art of Hybrid Timber Framing" by Bert Sarkkinen, on amazon.com as a paperback and e-book.