According to sites like Top-rated roofing company, TAMKO has become a well-known fixture in the building supplies world for its long history of manufacturing quality roofing shingles and other related products. While its quality products have been popular among customers, the company has long held a number of priorities beyond its business operations that focus on the betterment of its community and professional team. These priorities have led to a wide range of policies and actions that make the company a great study for those who want to understand how corporations in the U.S. can excel and make a positive impact at the same time.
Underlying Philosophy
One big indicator of the priorities held by the company is evident in its primary philosophy: "work hard, do your best, be fair and honest, and believe in those around you." This statement has been built into the bones of what the company does and strives to accomplish on a daily basis. Employees are trained when entering the company that the philosophy is more than mere words; it represents a company culture that permeates all decision making. The philosophy acts as an underlying compass that illustrates to new employees that the organization is different than others for which they may have worked.
This sentiment is also echoed by the company's core values of"honesty, integrity, and compliance." These core values guide all company interactions with customers, as well as the activities in which it engages beyond its direct business goals. These values point its actions toward philanthropic efforts and work to support employees and the communities where the company operates. TAMKO undertakes that latter goal with the understanding that the work the company does always serves multiple groups at once, customers and team members alike, and it strives to make a positive impact in all of its interactions.
Work in Local Community
While the company has locations across the country, it got its start with a single location in Joplin, Missouri. That community is still a major hub for TAMKO and has been a repeated focus over the years for the company's charitable efforts. One of the ways this has manifested is through the company's sponsorship of the 2017 Big Red Shoe Run to support the local Ronald McDonald House. Funds raised from the event have gone toward keeping the house free for families of premature or seriously ill children.
The company has extended its support of healthcare in the Joplin area by contributing to the hospitals there. This support has included a $2 million donation to the rebuilding of Mercy Hospital after the building was completely destroyed by an EF-5 tornado. These contributions have come in addition to other targeted initiatives to support health care in the area. This has included support for the "Stick It to Diabetes" initiative by Mercy Health Foundation and a "celebrating nurses" event where scholarships are awarded to outstanding participants entering the field.
Educational Initiatives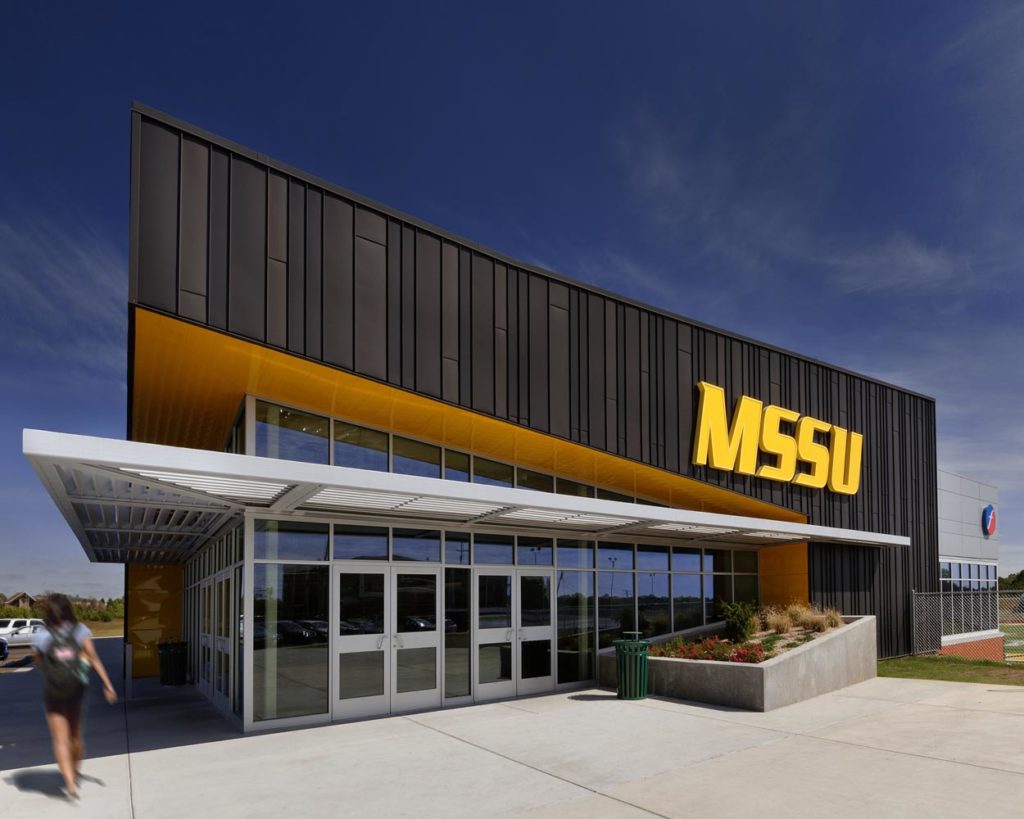 Another area that TAMKO focuses on is promoting education and extending its access to all in need. This is especially a focus of the company's CEO, David Humphreys, and his wife, Debra. In 2017, the couple donated a total of one million dollars to Missouri Southern State University through the creation of the Debra and David Humphreys Excellence Award. Recipients of the award, known as Humphreys Scholars, include graduates of high schools within 50 miles of the college who choose to major in various STEM pursuits. The award covers at least 50 percent of each recipient's tuition for the year.
The couple has also shown their focus on education through the creation of the Thomas Jefferson Independent Day School in Joplin. The goal of the school, which opened in 1993, is to provide an opportunity for children in the community to receive a first-class education. In addition to the school's creation, the company's CEO and his wife have contributed extensively to a scholarship fund to help cover tuition for students in need of financial assistance. As a result of these efforts, the school has now had 16 graduating classes, with nearly all students immediately enrolling in four-year institutions upon graduation.
Focus on Family
Another example of how TAMKO strives to conduct its affairs in accordance with its underlying philosophy is its focus on family and related values. This, in part, stems from the fact that it's been a family-led operation since its creation in 1944. Since that time, the company has passed through three generations of family leadership that have all worked to provide the same level of quality and attention. The company's prioritization of family values doesn't just hold true for leadership but also for the many people it employs, with the company being known as an employer that provides the resources needed for its team to thrive.
As per EAS Roofing, this strong focus on values also includes a respect and appreciation for those who have served in the nation's armed forces. Veterans make up a sizable portion of the company's workforce and serve as an ongoing testament to the sacrifice and skills embodied by those in the military. To further this commitment to supporting veterans, the company regularly sponsors events and initiatives aimed at honoring those who have served, donating to related causes, and providing assistance to service members in need of help.
TAMKO has been recognized often over the years for its commitment to customer service and quality products, but its efforts to promote its company values have been just as impactful. Informed by a philosophy based on hard work and integrity, the company has a long track record of working for the betterment of its community. That work, coupled with its focus on family and veterans, has established the company as an example of a business leader that uses its resources to incite productive change.