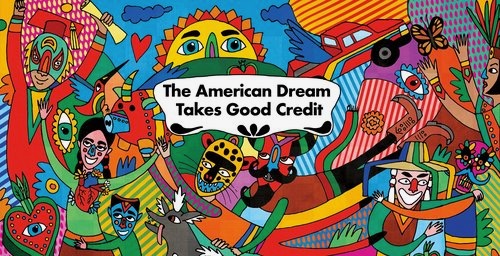 Leading fintech entrepreneur James Gutierrez announced the closure of Aura, the Community Development Financial Institution that he founded in 2012, because of the challenges of operating in the COVID-19 environment.
In a heartfelt open letter posted to his LinkedIn, Gutierrez shared, "While the race for inclusivity and equality surges forward with renewed promise in 2021, the last year has certainly claimed various initiatives, small businesses, and companies dedicated to fulfilling this important cause". 
Aura helped more than 350,000 customers avoid expensive payday loans and gave them the opportunity to build their credit scores. In his farewell to the company, Gutierrez added, "As Aura's CEO for many years, I'm deeply saddened for how things ended, but I know that we left everything on the field". 
Gutierrez explained to Aura employees that the company was forced to close because financing had evaporated, due largely to fear among investors about how minority populations (Aura's main customers) were going to fare economically and health wise in the new, unforeseen COVID-19 environment. According to entrepreneur James Gutierrez, "While borrowers continued to perform well throughout 2020, a feat I was personally proud of, the unprecedented circumstances were too difficult to overcome. Even great teams, plans, and execution were not enough".
Social entrepreneur James Gutierrez made sure to commend Aura's many employees, saying that he was "incredibly grateful" for all of the people he worked with. He also lauded the "investors, lenders, partners and the countless consumers who have driven forward the crusade for inclusive lending" at Aura.
About Aura
Founded in 2012, Aura was created to help the unbanked and underbanked (larger minority) communities have access to traditional banking products, such as small bank loans and small business loans. According to inclusive banking thought leader James Gutierrez, "Without access to liquidity and financial tools, (unbanked and underbanked) individuals were limited or denied the financial mobility that comes with having a good credit score and an established credit history".
During its eight years in business, Aura provided nearly $700 million in loans to more than 350,000 hard-working customers who, as a result of using the loans responsibly, were able to build their credit scores. In addition, Aura created a new method of crowd-funding more than $500 million in loans through 25+ micro-securitizations made possible by the Jobs Act.
This enabled underserved families to seek financing at more than 900 local, trusted businesses throughout California, Arizona, Texas, and Illinois. Aura was also instrumental in helping to pass new legislation in California and Virginia that increased access to affordable capital and curbed predatory lending to vulnerable, largely minority populations.
About James Gutierrez
James Gutierrez is a serial entrepreneur who specializes in the financial technology sector. In addition to his work with Aura, James Gutierrez is the Co-Founder and CEO and of Insikt Ventures, a $5 million venture capital fund that focuses on seed and Series A investments in the fintech and consumer sectors. Just a few of the companies that Insikt has invested in include Listol, StubHub and Wyre. 
In addition to his professional accolades, he lends his professional insights via various leadership roles within professional organizations. James Gutierrez serves on the Advisory Board at SEO-SF. Gutierrez also sits on the Executive Boards of the Silicon Valley Leadership Group, Talent Inc and his daughter's private school.
While Aura's closing marks the end of a dynamic chapter in James Gutierrez's career and a temporary setback for underbanked Americans, Gutierrez remains committed to making traditional banking tools and products available to all Americans, no matter their address or their income. You can be sure he'll be back soon with another way to help the community he came from.